* This post originally appears in Paul's blog, "The Rumble Life" 
We were somewhere in southern Oregon when I first noticed the sound – very subtle at first but definitely noticeable by the time we were in Northern California.
Little did we know that two weeks later we'd be watching tiny snowflakes fall gently as we take in the sights of Santa Fe,  New Mexico.
Driving a toaster shaped van makes it difficult to discern subtle sounds since the apparent wind speed masks the engine and trans sounds at highway speeds. Long story short, by the time we pulled into our friend Mimi's driveway in Cottonwood Arizona, it was undeniable and a crushing disappointment to realize that we had a major problem with the transaxle…
Owning a collector vehicle comes with inherent challenges, and we soon learned that repairing the trans would not be a simple task.
Due to a high demand from people escaping the Covid-filled cities (we among them!) more people have been buying Westfalias and the demand for transmissions means there's a delay in acquiring a rebuilt one – normally two months right now.
This means our trek to the warmth of Mexico is interrupted until we can get our own trans rebuilt – a complicated and uncertain process of having our van towed to Phoenix (✅) to have the trans removed, sent to California (✅) for diagnosis (❌) and hopeful rebuild (❓) and then sent back to Phoenix to be reinstalled in the van 😳.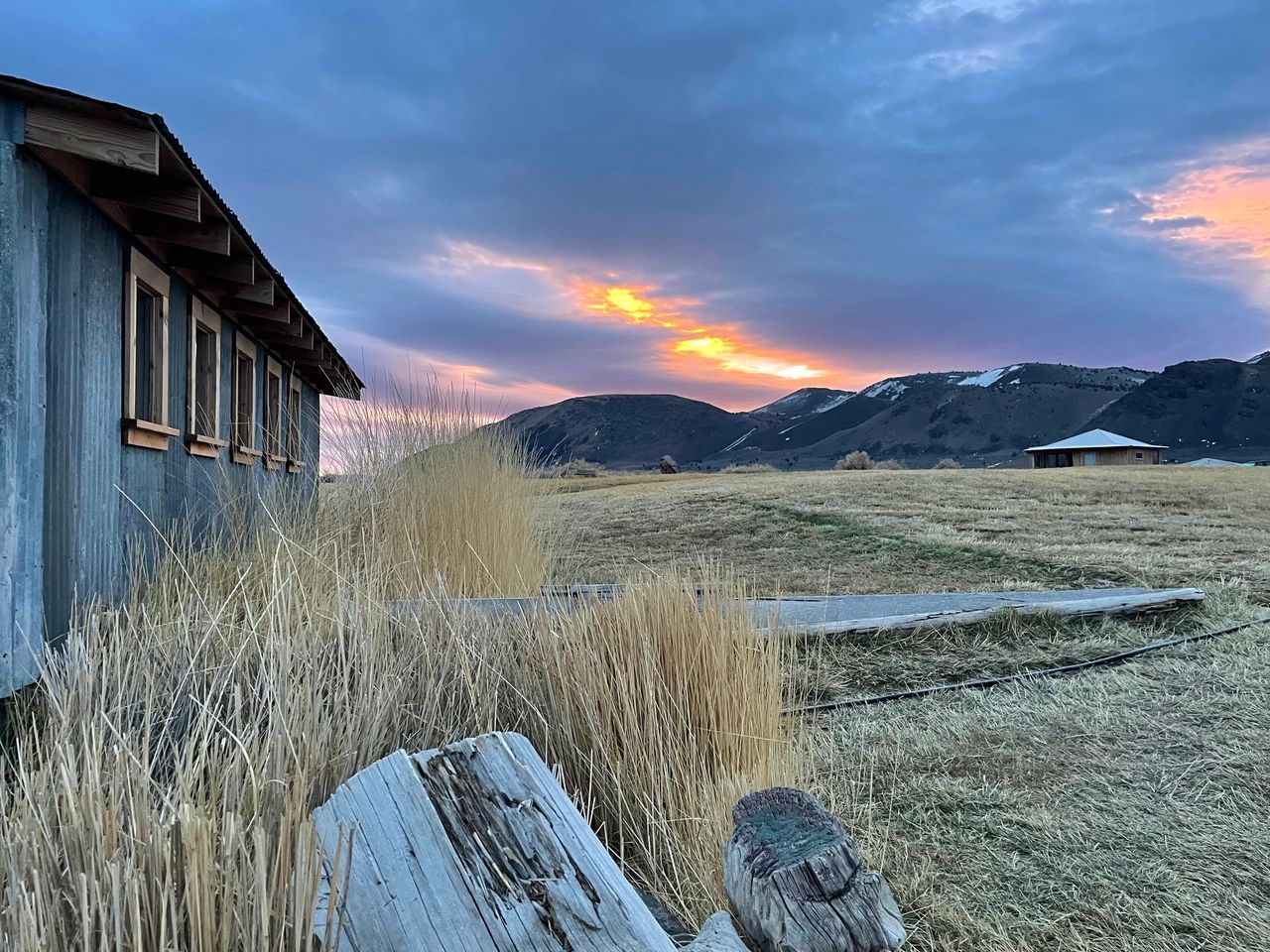 Obviously this is a great disappointment but IMHO learning to go with the flow is probably one of the most important 'skills' we can learn in life. For better or for worse, opportunities keep arising for me to deepen my practice at this skill, and this last two weeks is a good example.
2021 was tough for most people, but particularly challenging for Sandra and me: it started with a crushing loss of our feline companion Mojo (pure 💗) and included a very scary cancer diagnosis and massive surgery for Sandra, along with minor challenges to my health and well-being as well, including 3 surgeries in one year.
We had hoped to put an end to the string of challenges by starting 2022 making our almost-annual trek in to the desert and the healing warmth that has stabilized my lungs in past years. It may look like fun to most outsiders (and it can be at times) but there is a very serious reason for this journey and I consider it truly essential for my health.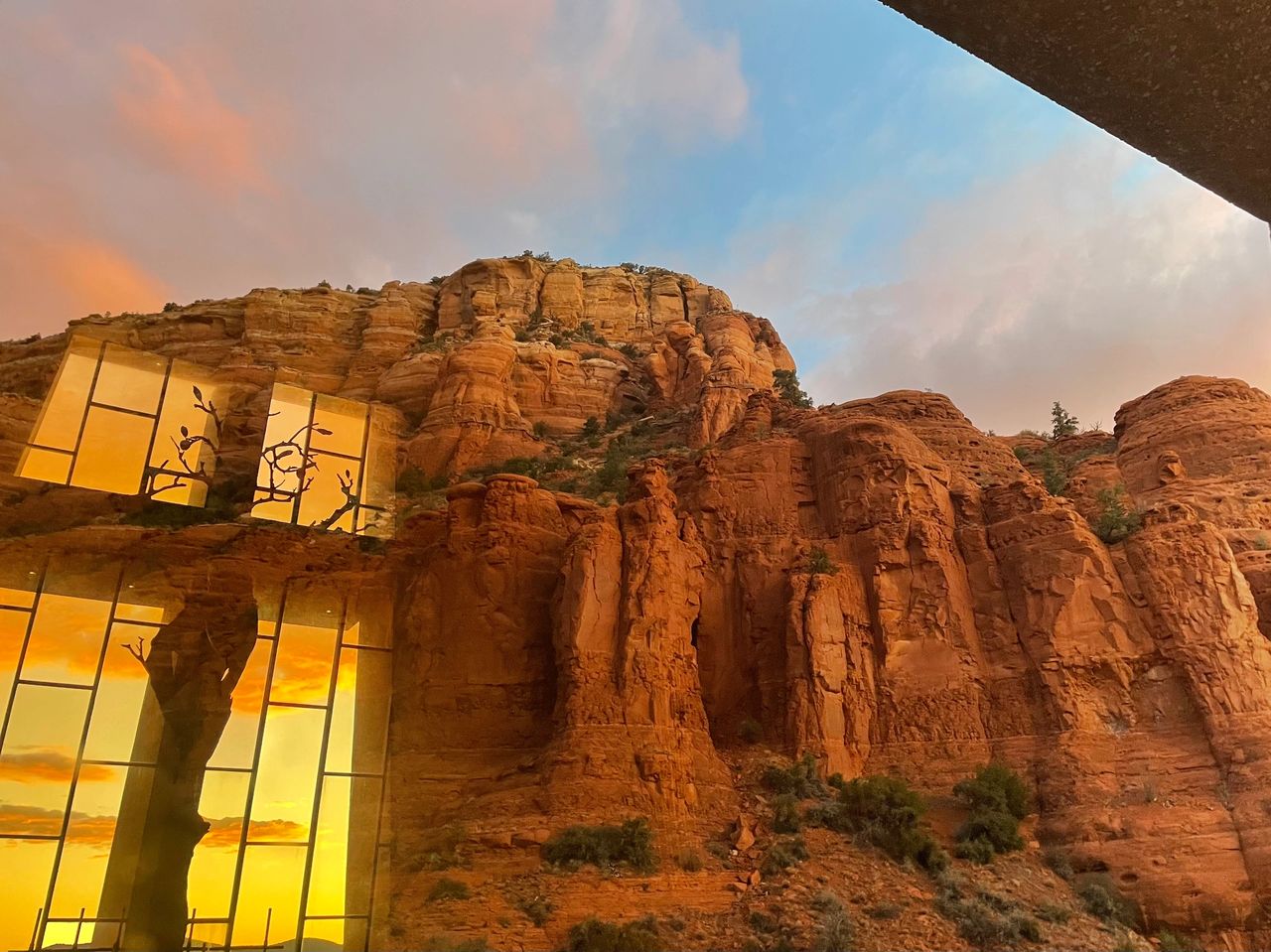 We started this journey the second week of January, and it was problem free until we started to hear that suspicious noise coming from our drivetrain. 
For context, keep in mind this van is our home for two months a year, and I do my best to give it the love and attention required to enable a 33 year old vehicle to keep running smoothly. 
Over the last five years I've replaced every major system (rebuilt engine, stainless steel exhaust and stainless steel cooling system) so the transmission is the only major component not touched in the 384,000 KM of the van's life.
It's terribly cliché to point this out, but most clichés have a truth behind them and our goal has been to try to find the inherent opportunities that lie within this challenge.
It's been 10 days, and the rebuild shop still has not opened the transmission to find out whether or not what lies within is fixable given supply chain challenges for certain transmission parts that may be needed.
We are incredibly grateful to have friends in both Arizona and New Mexico that we have been staying with, a rental car courtesy of our friend Mimi that has allowed to explore Sedona which is probably one of the greatest areas to hike in North America.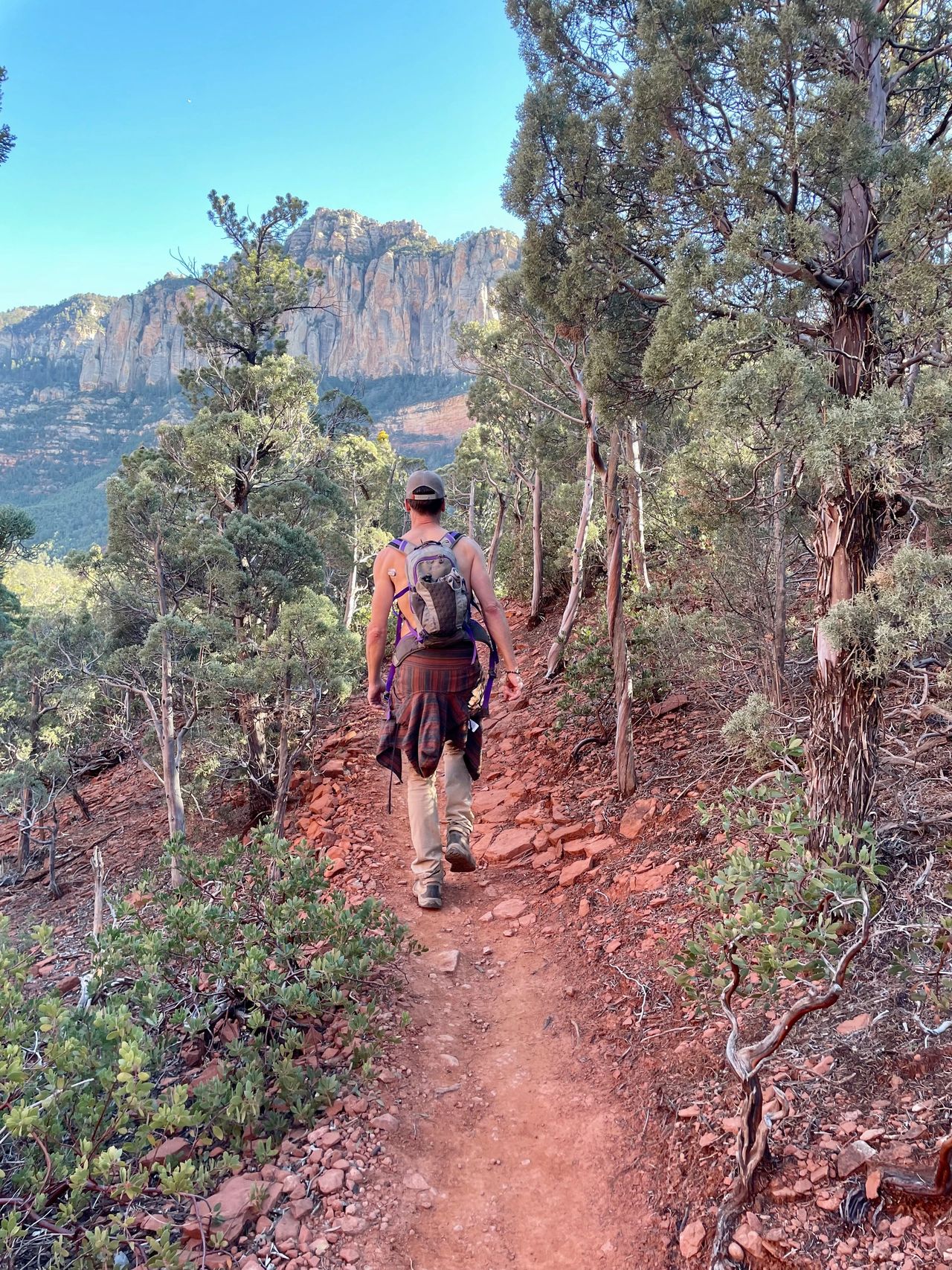 It's also helped significantly that this is a financial/mechanical problem with a vehicle and not a health problem with one of us, which is a refreshing change!
It's been a challenge dealing with the inherent uncertainty of the situation. We will be able to continue on to Mexico? What will we do if the transmission cannot be repaired for two months?
One definite advantage of struggling to breathe while waiting for a lung transplant is that any other challenge seems relatively easy in comparison.
All in all, this is a first world problem and we are both very cognizant of the privilege we have to be experiencing it.
Hoping to have better news next week! Until then, it's a valuable reminder that true wealth is health and the friends and family that make life worth living 🙏🏼.
---
Author Bio: Paul Underhill
Paul is a double-lung transplant recipient and the founder of Rumble Supershake, an energy drink he created to help aid in his quest for optimum health. Born with Cystic Fibrosis (CF) Paul is drawn to overcoming challenges with passionate spirit. Paul lives with his wife Sandi on Vancouver Island, and is an active runner, cyclist and kiteboarder and delights in outdoor adventures.
Find Paul on Instagram HERE; or to learn more of his insights and observations on health and healing, check out his personal blog, The Rumble Life, HERE.
Rumble's Website: www.drinkrumble.com